The Chevron Group rebrand strengthens global collaboration
Eagle-eyed traffic management stakeholders may have spotted that the Chevron Group is sporting a new look. This is part of a rebrand which has been undertaken to fulfil two strategic objectives.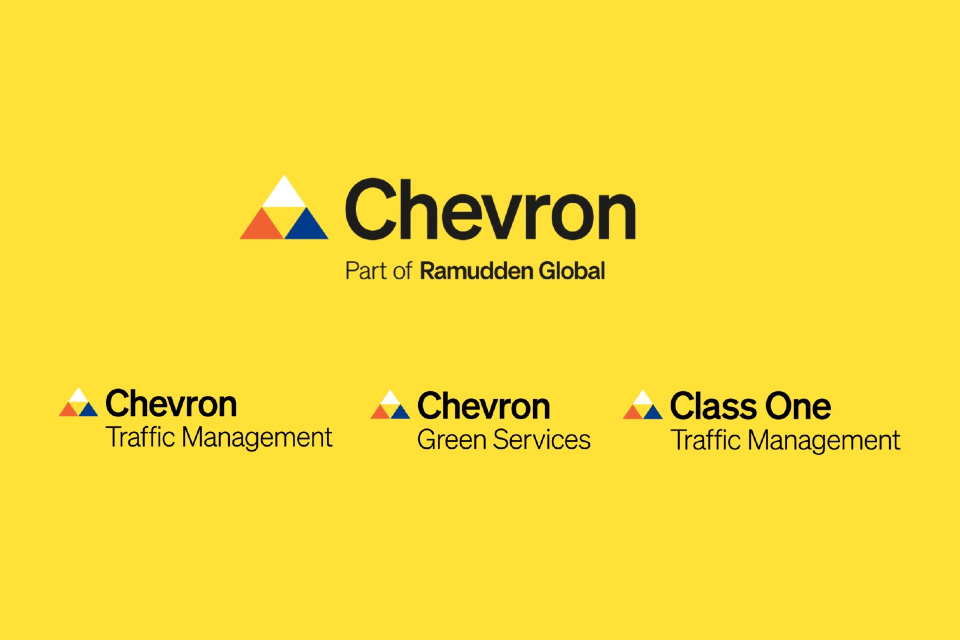 Firstly, the Chevron Group wants to strengthen the relationship between its UK businesses, including Chevron Traffic Management, Chevron Green Services and Class One Traffic Management and secondly it wants to forge greater collaboration with its global partners in Europe and North America.
"The Chevron Group is part of Ramudden Global, which is a global network of infrastructure safety businesses with a shared vision which is to get people home safely every day," explains Lisa Killinger, Head of Marketing & Communications for the Chevron Group.
"Our new brand identity has been developed in line with Ramudden Global and ensures that we are visually identifiable as a member of their global network alongside Ramudden, Fero and AVS in Europe, and Ramudden in North America."

The Chevron Group is one of UK's leading providers of traffic management, barrier, arboriculture and commercial vegetation services operating in England, Scotland, Wales and Northern Ireland. Traffic management services are provided through Chevron TM and Class One TM while Chevron Green Services delivers the arboriculture and commercial vegetation services. The Chevron Group also delivers barrier services through HBS, Roocroft and Metor Services.
"We have a proud history of leading change across our industry through innovation and collaboration with industry stakeholders," adds Lisa.
"The introduction of the new EMCC technique is a great example of an award-winning collaboration between Chevron TM, Costain and National Highways which has been described as an industry game-changer.
"Closer links with Ramudden Global will allow the Chevron Group to collaborate with other global infrastructure leaders to improve safety, reduce carbon emissions and deliver operational efficiencies in the UK and wider afield. Our rebrand is an exciting step for the Chevron Group and an important milestone in our continued growth."
For more information